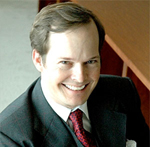 Erik Laykin
Managing Director
Duff and Phelps
– Past LA chapter President and Pacific Rim Director: FBI / Infragard.
Los Angeles
Dr. Andrew M. Colarik
Independent Information Security Consultant & Author
AndrewColarik.com
Dr. Majid Sarrafzadeh
Computer Science Department
UCLA
Los Angeles, CA 90095
Charles K. Davis III
e-business Security Architect
IBM Global Services
White Plains, New York 10604 United States
Timothy Ewest
University of Alaska SE
Ketchikan, AK
USA
Eric W. Yocam
(In personal capacity)
Microsoft Corporation
Redmond, WA 98052
Dr. Wenli Wang
Assistant Professor
Emory University
wenli.net
Dr. Anindya Datta
Associate Professor
Founder, iXL Center for Electronic Commerce
DuPree College of Management
Georgia Inst. of Technology
Dr. Marios Koufaris
Associate Professor
Department of Statistics and Computer Information Systems
Baruch College,
City University of New York
Dr. G. Prem Premkumar
College of Business
Iowa State University
Dr. Shaoyi He, Ph.D.
Associate Professor
School of Information Sciences and Technology
The Pennsylvania State University
Prof Glenn A. Woroch
University of California
Department of Economics
Dr. Sue Conger
Associate Professor
IT Area Director
University of Dallas
Dr. Walt Scacchi, Ph.D.
Institute for Software Research,
Information and Computer Science Dept.
Dr. Nick Bontis
Assistant Professor
Strategic Management
Michael G. DeGroote School of Business
McMaster University
Dr. Michael R. Ward
Visiting Associate Professor
Department of Economics
University of Texas at Arlington
Professor Kevin Zhu, Ph.D.
Information Technology
Graduate School of Management
University of California, Irvine
Dr. Ali R. Montazemi, Ph.D.
Michael G. DeGroote School of Business
McMaster University
Canada
Mohammed Nadeem
eBusiness Faculty
School of Business & Information Management
National University
San Jose, CA
Dr. Sofyan Syafri Harahap
Faculty of Economics
Trisakti University
Jakarta, Indonesia
Aniruddha Joshi
Faculty (Systems)
Department of Management Science
University of Pune
Pune, Maharashtra, India
Lyta Penna
Faculty of Informatics and Communication
Central Queensland University
Queensland, Australia
Dr. Milena M. Head
Michael G. DeGroote School of Business
McMaster University
Hamilton, Ontario, Canada
Aniruddha Joshi
Stefan Zutt
Senior International Adviser on IT
United Nations
New York, United States
Dr. Joseph Farrell
rofessor of Economics
U C Berkeley
Berkeley CA
Jim Gast
Assistant Professor
Computer Science and Software Engineering
University of Wisconsin
Platteville
Lih-Bin Oh
Assistant Professor
Department of Information Management and Electronic Commerce
School of Management
Xi'an Jiaotong University, China
Michael L. Young
Director
Network Engineering Department
Virginia College at Austin, USA
Leonardo Legorreta
MIS Department
College of Business Administration
California State University, USA
James M. Aquilina
Managing Director and Deputy General Counsel
Stroz Friedberg, LLC
Los Angeles
Dr. Wenli Wang
Assistant Professor
Emory University
wenli.net