Jay Bavisi
CEO, EC-Council Group & Chairman of the Board, EC-Council University
Jay Bavisi is the Co-Founder and President of EC-Council, a global leader in information security education, training, and certification. Formed following the 9/11 incident, EC-Council addresses issues of cyber terrorism raised at the forefront of security of nations at large. It is the owner and developer of the world famous Certified Ethical Hacker (CEH), Computer Hacking Forensic Investigator (CHFI), Secure Analyst (ECSA), and Licensed Penetration Tester (LPT) programs.

Jay led the efforts in establishing the partnership with the International Telecommunications Union (ITU), an arm of the United Nations, via the International Multilateral Partnership Against Cyber Threats (IMPACT) to develop sustainable knowledge and capabilities in information security awareness amongst government agencies in 194 member countries.

An information security evangelist and architect, he regularly shares his insights with law & policy makers at various international conferences and seminars such as, Interop Las Vegas, CSI, Techno Security, and Techno Forensics. Jay was also the Chairman of the Keynote Hackers Panel at Infosecurity Europe, the Closing Keynote Speaker for ITWeb Security Summit, South Africa, and also the combined Keynote Speaker for Techno Security/ Hacker Halted USA, Keynote for IDC Security in Finland. His key expertise is in the area of Ethical Hacking, Information Assurance and Computer Forensics with a special focus in the government space internationally having recently been invited to speak at the US Department of Homeland Security Software Assurance Forum, and Department of Defense Cybersecurity Conference.

His audiences include executives of multinational corporations like Dow Jones, Lloyd's, Merrill Lynch, Microsoft, Shell, HSBC, Hewlett Packard, IBM, Standard Chartered, American Express, MCIS – Zurich, Schipol Airport Authority, KPMG, Deloitte Consulting, Trend Micro, IDC, S.E.A. Insurance, Sara Lee Philippines, American Express Bank Philippines, Makati City Hall, Philippine Airlines, Royal Australian Air Force, Government of Zhuhai, China Mobile and A&T Solutions, among others.

Jay has appeared regularly on several local and international television shows and print medias, including being interviewed by CNN and Fox Business News regarding information security and ethical hacking. His views have been sought by internationally acclaimed publications including Time, Washington Post, The Herald Tribune, The Wall Street Journal, The Gazette and The Economic Times. His views were also featured by ABC News, USA Today, The Christian Science Monitor, Boston and Gulf News.

Having always championed Ethical Hacking and Countermeasures, Jay is a prolific writer. His most recent work can be seen in the Computer and Information Security Handbook published by Elsevier in 2009.

Jay Bavisi is a law graduate from the University of Wales, College of Cardiff, with an LLB (Hons), Barrister – at – Law from Middle Temple, London.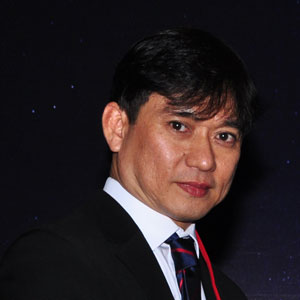 Sean Lim
COO (Chief Operating Officer)
Sean Lim is responsible for the deployment of EC-Council's highly sensitive information security curricula and action plans to its training partners across 60 countries globally. He leads a team responsible in ensuring that all EC-Council technical trainers achieve the highest standard of training delivery and that all participants of EC-Council's training programs benefit immensely from the training.

Sean also leads the development of EC-Council University's presence into Asia. In that role, he is appointing partner universities in Asia's rapidly growing education markets to deliver EC-Council University's Master of Security Science program. This role is taking him across Asia and this is where he sees tremendous opportunities for EC-Council University's growth.

With over 18 years of experience in the training and education industry, Sean was instrumental in introducing and developing quality international IT training and education businesses to countries across the Asia Pacific region including the Middle East and Africa regions. He has worked with university partners from the USA, UK and Australia, bringing their education solutions to these markets.

He has vast experience in developing franchising and licensing solutions for the training and education market including online learning solutions, which saw him establishing over a few hundred learning centers in across more than 30 countries globally. In the online education space, Sean contributed to the conceptualization, development, and marketing of an online learning environment which saw the introduction of the Asia's first fully online Bachelor of IT which was hugely successful.

Sean travels widely and speaks at various information security events, education and technology conferences regionally touching on the latest trends and developments in these areas. He has been invited to speak at regional franchising and licensing platforms where he shares with business leaders and entrepreneurs on how quality education on any mode can be franchised and licensed as an effective learning and business model.
Steve Graham
Senior Vice President
As a native New Mexican, Steven brings over 15 years of IT experience, 9 of which have been security focused, along with 7 years commercial training program management and development. Steve was previously a Program Director for one of the world's largest training provider. Under his leadership are EC-Council | Education, EC-Council | Press, EC-Council | Media Services and EC-Council | Global Services.

Since Joining EC-Council, Steve has lead multiple teams in North America in the creation of an online Learning Platform to serve remote Learners and Partners on EC-Council Certifications, as well as creating the Academic Solution (EC-Council | Press) in partnership with Cengage Learning. Steve has coordinated the launch of EC-Council Media Services including an online Newspaper with globally syndicated news, Online Information Security Magazine, and Security Blogs, as well has liaising with different Entities of the United States Government regarding program requirements ranging from City programs up to the Department of Defense teams coordinating Directive 8570.1m.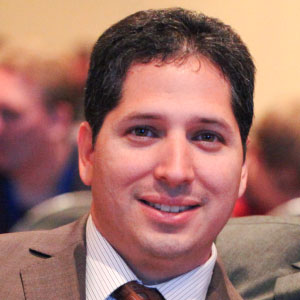 Eric Lopez holds a Bachelor of Arts in Journalism and Mass Communications from New Mexico State University.
Eric Lopez began his career in the IT Certification field with New Horizons Learning Center in Albuquerque, New Mexico. He was one of the first instructors hired by the brand new franchise in 1996. Eric began as an instructor and was quickly promoted to Training Manager. After much success with the training department Eric was promoted to Sales Manager, and finally, Senior Sales Manager.

In late 1998, Eric left the New Mexico New Horizons franchise operation to help build a New Horizons franchise in Santa Cruz, CA as the General/Sales Manager and as the first and only employee of that franchise. Under Eric's leadership, the New Horizons of Santa Cruz broke the first year start up records for both sales and collections, and earned the title of Rookie of the Year.

After attaining his goals at the Santa Cruz New Horizons location, Eric continued to move around the country helping New Horizons build additional branch locations as a General Manager at New Horizons of Tucson and then as a co-owner of New Horizons of El Paso.

Eric returned to the Albuquerque location in June of 2004 to reorganize the business and turn it from a "break even business" to a profitable corporate New Horizons center. Eric's success with the Albuquerque center presented him the opportunity to co-own and re-franchise the center as New Horizons of New Mexico in August of 2006.
After over a decade of computer training center management, Eric decided to apply his particular skill set to a larger market by joining the EC Council.

As the Director of Education for EC Council | North America, Eric launched the iClass program. iClass is EC Council's live, online, instructor-led training platform. The iClass program was designed and launched with two distinct directives in mind, the first was to develop a program that would augment EC Council's large Authorized Training Center's (ATC) schedule and aid them in providing their client base with a "guaranteed to run" schedule. The second was to make sure that any individual in North America who endeavors to earn an EC Council certification always has a course available regardless of whether or not there is an ATC in their local area.

The iClass program began offering live, online, instructor-led trainings in October of 2008 and launched its official website in December of 2008. By July of 2009, the program has delivered over several hundred seats in conjunction with its iClass/ATC partner channel.

Raj Kumar Vishwakarma
Director of Technology
As the Director of technology, Raj is responsible for managing the overall security posture of the organization. He plays an important role in managing all external and internal technology needs of the organization. He also shares a role in designing, managing and allocating resources to various security programs within an organization's security department; creating user awareness and security compliance education campaigns; interacting with non-management employees; and offering key assistance in the event of a security incident and subsequent investigation.